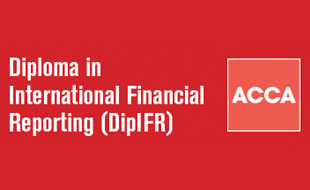 Instructors
ACCA Diploma in IFRS-DipIFR
IFRS skills helps in understanding and explaining the structure of the international professional and conceptual framework of accounting.
ACCA Diploma in IFRS-DipIFR
DipIFR-The Diploma in International Financial Reporting (DipIFR) builds on the technical and/or practical knowledge acquired from recognized country specific accountancy qualifications or relevant work experience.
International Financial Reporting Standards (IFRS) are mandated in more than 100 countries worldwide. All listed companies in the European Union (EU) have to prepare consolidated company accounts that comply with IFRS. Now its time to get trained on IFRS skills.
Join KAPP Edge's Virtual classes for DipIFR qualification and study at your own pace.
Our online courses and materials for the DipIFR Exams include:
• DipIFR Study Texts
• DipIFR Video Classes
• Free DipIFR Resources
• DipIFR Mock Exams
• Revision and query resolution Masterclasses
for more details of DipIFR exam, please visit
Course Reviews
1 stars

0

2 stars

0

3 stars

0

4 stars

0

5 stars

0
No Reviews found for this course.