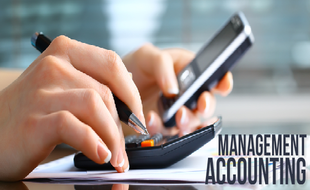 Instructors
ACCA F 2/FMA
ACCA F 2/FMA F2-Management Accounting is a base of paper F5. It explains and apply cost accounting techniques. It explain …
ACCA F 2/FMA
F2-Management Accounting is a base of paper F5. It explains and apply cost accounting techniques. It explain and apply performance measurements and monitor business performance.  
ACCA Study Support
Our online courses and materials for the ACCA Exams include:
•  ACCA F 2/FMA Video Classes
• Free ACCA Resources
• ACCA Mock Case Exam
• ACCA Objective Test Exams
• Revision and query resolution Masterclasses
For detailed syllabus of ACCA F2, please visit
Course Reviews
1 stars

0

2 stars

0

3 stars

0

4 stars

0

5 stars

0
No Reviews found for this course.